fishing jigs and fishing lures painted with our Heat-N-Dip jig paint are the Walleye, Pike and Perch fisherman's choice.
Casting lead free Bismuth alloys (Bismuth and Tin)
Working with no-lead Bismuth alloy requires the same tools and equipment as casting with Lead. You need the same type of melting pot and molds as well as adequate ventilation to do the job. You do need a little extra patience however as these alloys do not set up as quickly as lead does. If you have the pot and molds the change over to casting lead free products is a breeze and should be considered now as the results of using lead tackle are having disastrous effects on our environment.
Bismuth alloy has a lower melting point than lead and you can reduce the operating temperature of your melting pot a bit. Because the alloy expands as it cools you will get very nice finished jigs and weights from good quality molds. I recommend "Do It Molds" as they are the best quality commonly available products. Some molds may require smoking with a candle to help make the jigs release from the molds easier. If you have trouble with lead flashing in your mold it will be a large problem with lead free alloy, consider purchasing a new mold to cast your no lead products. If you are casting items that are hard to remove from the mold now then you will be using up a lot of your time trying to free your castings from that mold with lead free alloys.
Lead free alloys cool and set up far slower than lead. The first few jigs out of a cold mold will set up fairly quickly but as the mold warms you will have to allow sufficient time for them to set up before removing them from the mold. You can visually see the alloy expanding on the top of the casting sprue as it cools. A gentle tap on the top of the sprue will put a dent in the Bismuth that hasn't cooled enough. When you don't leave a mark with your tapping, a sharp tap will be necessary to dislodge the jig. Very few jigs or weights are easy to remove from the mold so once they have cooled enough will have to be firmly tapped out. Patience is a must when working with these alloys. See the photo below.
Removing the sprue from your casting is much the same as, Bismuth alloy breaks rather than cuts as does lead. A good pair of flush cut pliers is a necessity but you should already have some. When the sprue breaks it has a tendency to shoot a foot or so away so I have a small baking pan in my work area that is useful in stopping them from flying all over.
Bismuth will oxidize when heated in your melting pot so do not skim off the surface oxidation off as it protects the alloy from further exposure to air and oxidation. If you do skim the pot the oxide will quickly begin to form again and you have simply wasted some of your alloy. See the photo below.
When casting weights that require using a pull pin, cast the largest one last and quickly remove the pull pin. You must oil the pull pin every time you cast one lot or the Bismuth will expand and make it extremely difficult to remove it. I recommend giving it a quick 90 degree turn and pulling it from the mold.
Our alloy weighs approximately 85% of the weight of the same jig in lead so most fishermen will not feel the difference between lead and lead free.
I recently viewed a website in the USA that stated Bismuth alloy jigs cannot be painted with powder paint. SERIOUSLY! I have cast and powder painted thousands of Bismuth alloy jigs over the last 25 years and although it is time consuming, I have never had any customer complaints on our jigs. Many of our customers have been purchasing painted lead free jigs for years.
Small orders of Lead free alloy will be filled with the sprues off of our cast items, larger orders will be filled with ingots that will fit your melting pot and sprues. Ingots will fit the 10 pound size melting pots as well as the larger 20 and 22 pound size.
IMPORTANT NOTICE! The sale of lead fishing sinkers weighing one-half ounce or less and is attached to a fishing line for the purpose of sinking the line is prohibited in the state of Vermont. The sale of lead fishing sinkers weighing one ounce or less is prohibited in the state of New Hampshire. The sale of lead sinkers that are one ounce or less or sinkers that are 2.5 inches or less is prohibited in Maine. The sale of lead sinkers weighing 1/2 ounce or less that are designed to be attached to a fishing line and intended to sink the line are prohibited in New York. Canada has prohibited the use of lead weights and jigs weighing under 2 ounces in National Parks for many years. Lead free is the way of the future!
Please check out the photos below.
Lead free metal alloy for sale. 2016 pricing on orders under 10 pounds is $22.00 CDN per pound. Contact us for discount pricing on orders over 10 pounds.
General Information, Sales & Customer Support: PHONE 587-332-0356 or email us: fishing@memlane.com
PURE BISMUTH AND TIN - BISMUTH IS THE HIGHLY CRYSTALLINE METAL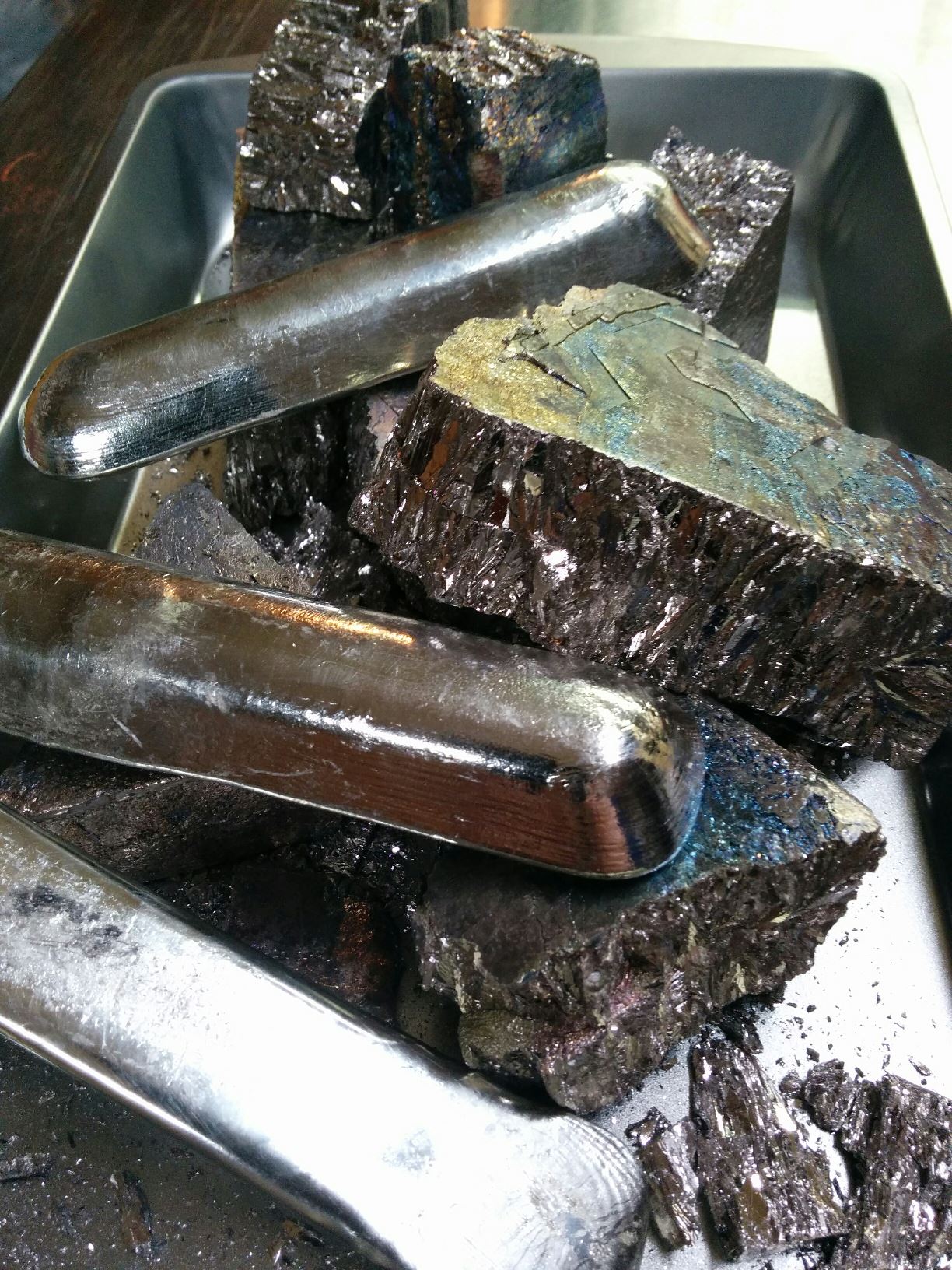 BISMUTH OXIDE ON TOP OF MELTING POT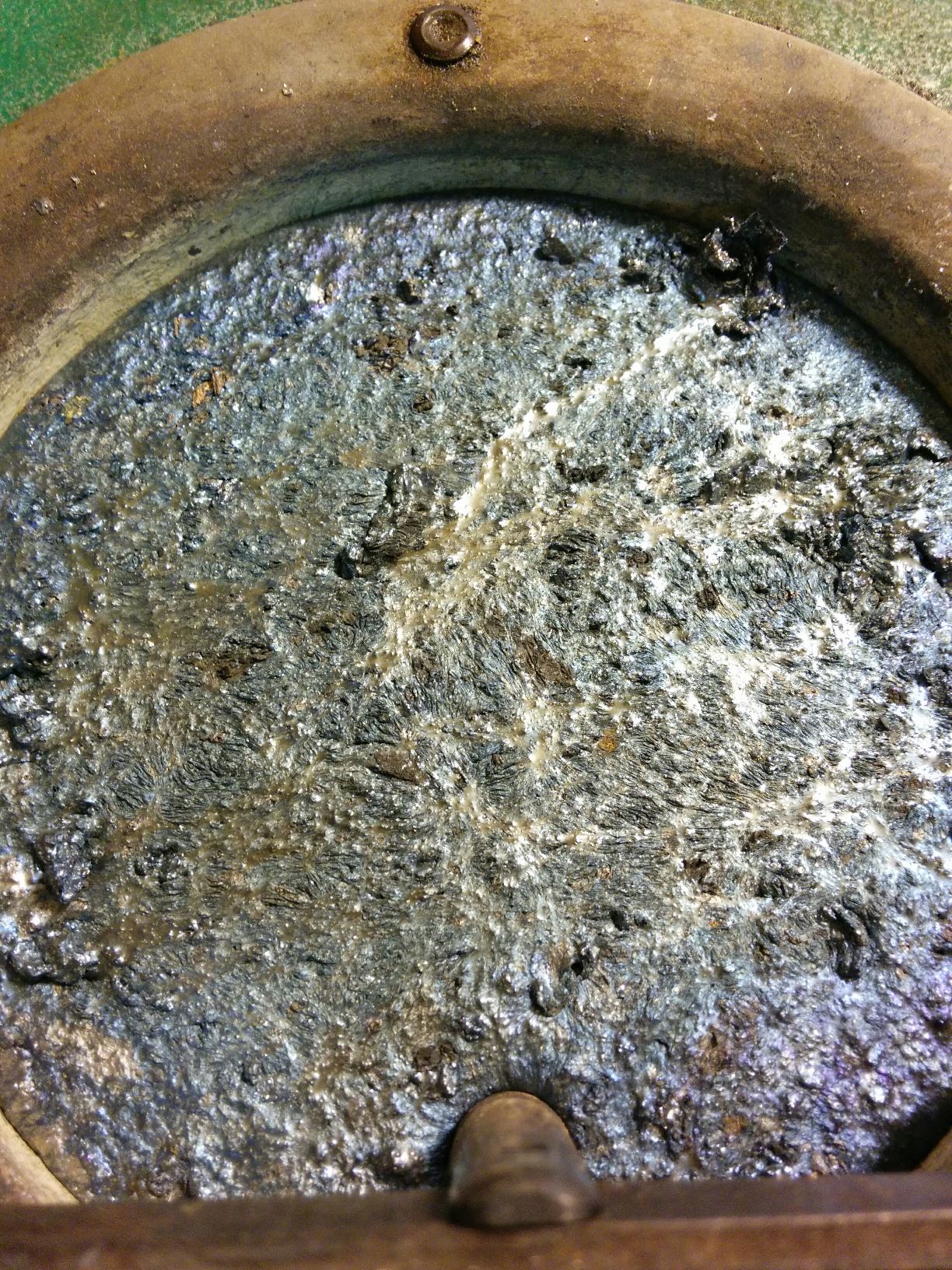 BISMUTH SPRUE TOP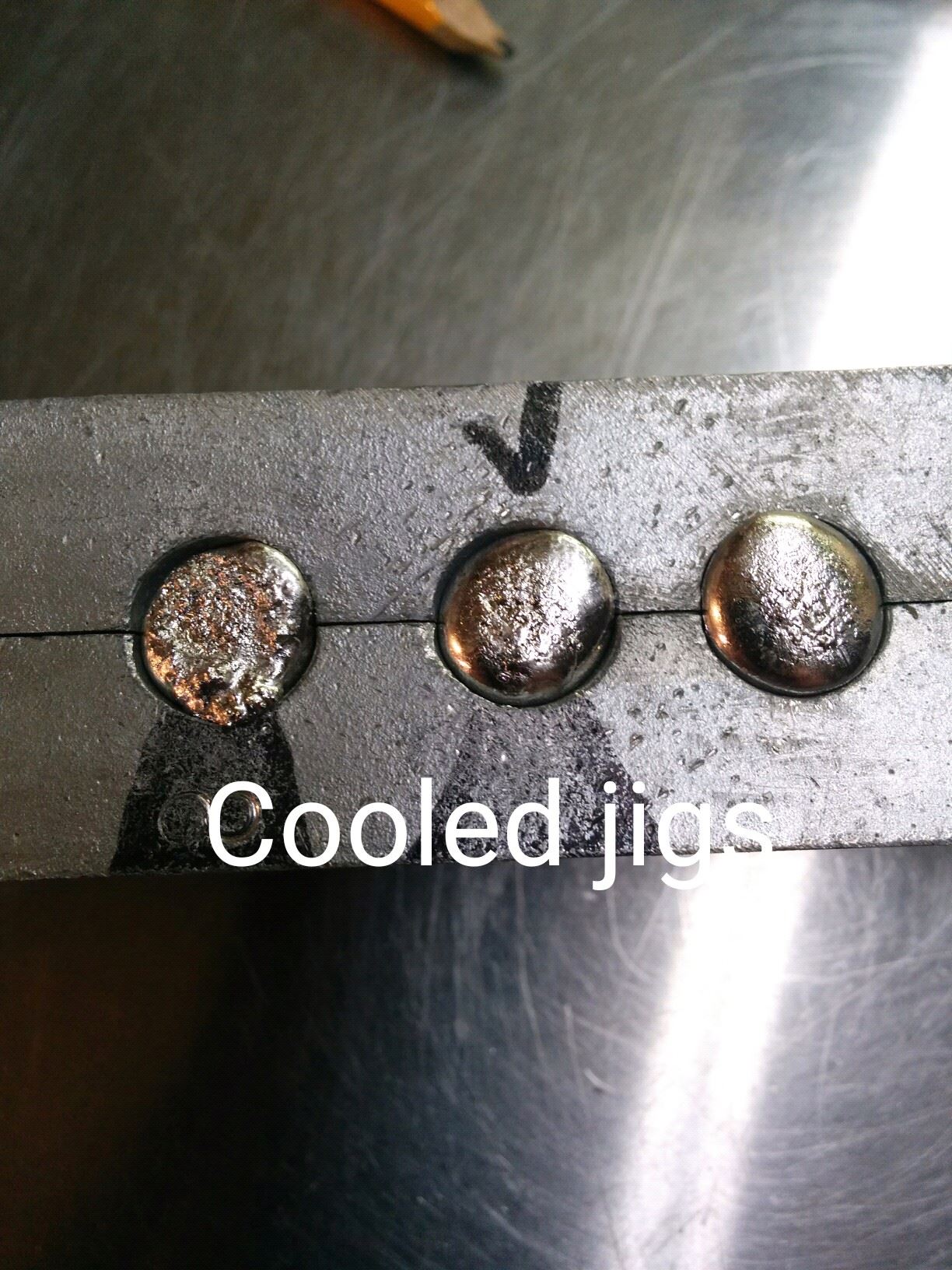 BISMUTH INGOTS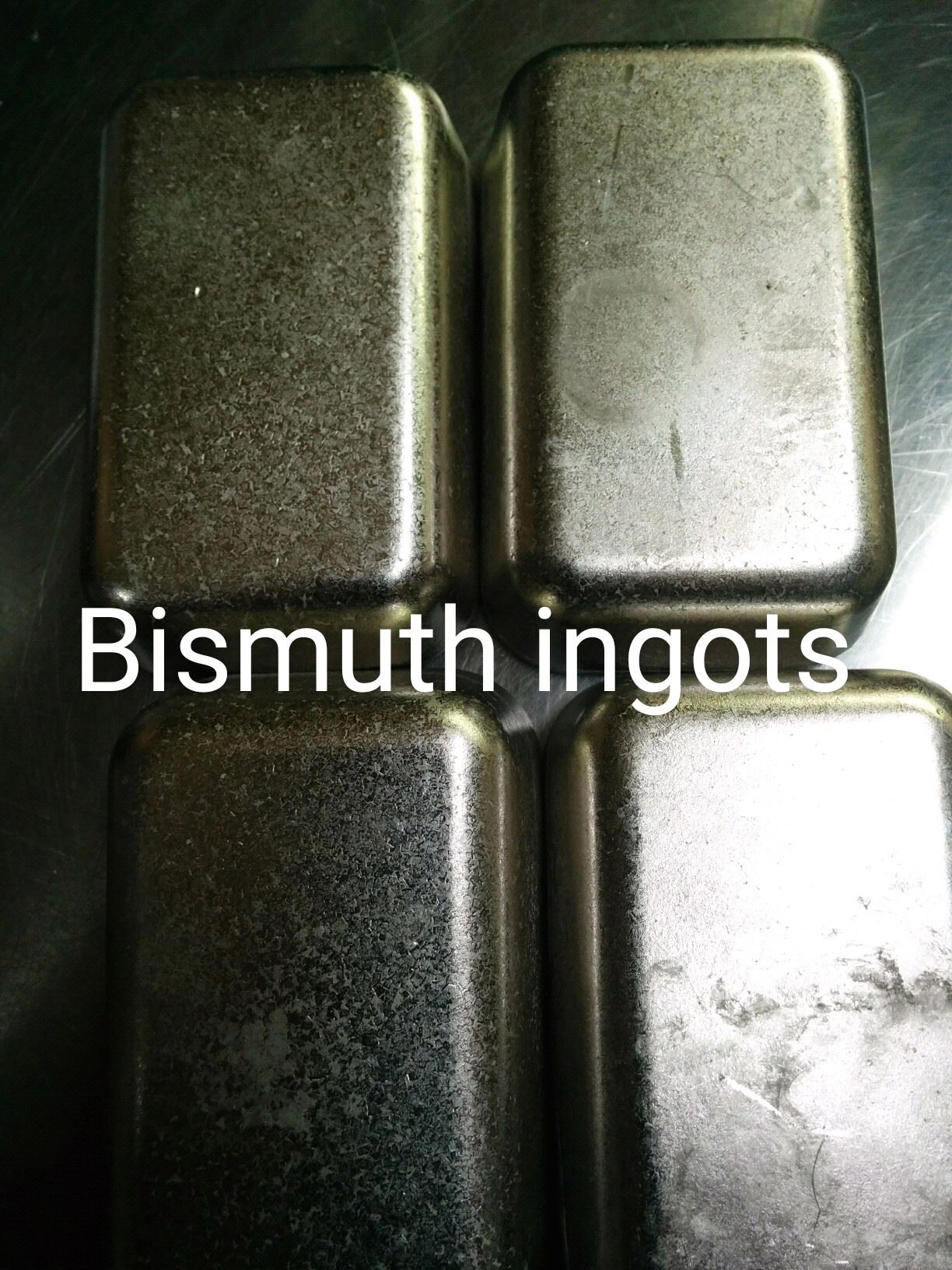 LEAD FREE ORDER TO HELENE VAN DONINCK - COBEQUID WILDLIFE REHABILITATION CENTRE FOR THEIR
"2016 LEAD FREE TACKLE EXCHANGE PROGRAM" SEE THEIR WEBSITE BELOW FOR MORE INFORMATION.
http://cwrc.net/cms/wp/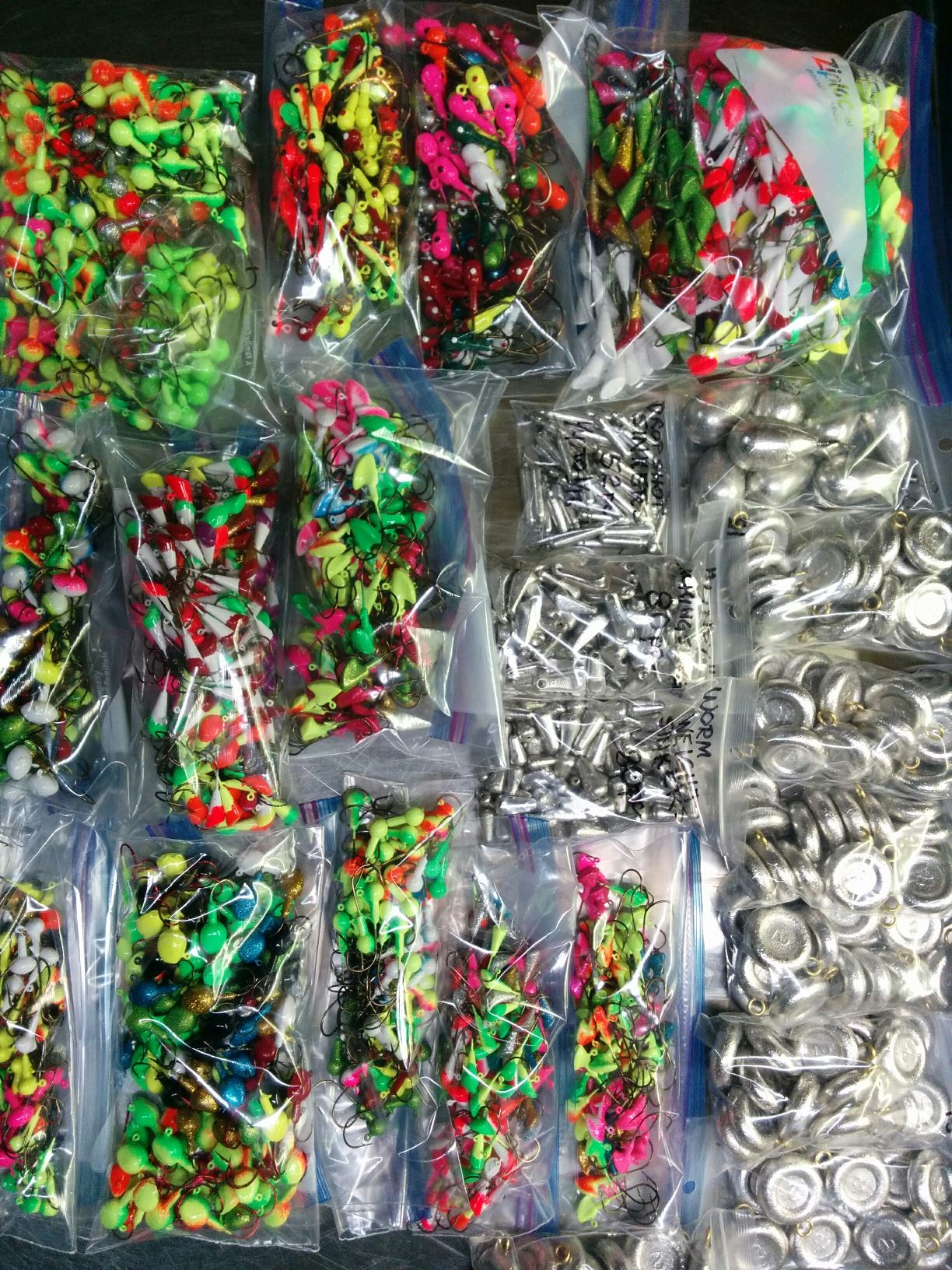 3/4 OUNCE LEAD FREE SALMON JIGS - READY FOR MARIBOU - HOT PINK, BLAZE RED AND FL. ORANGE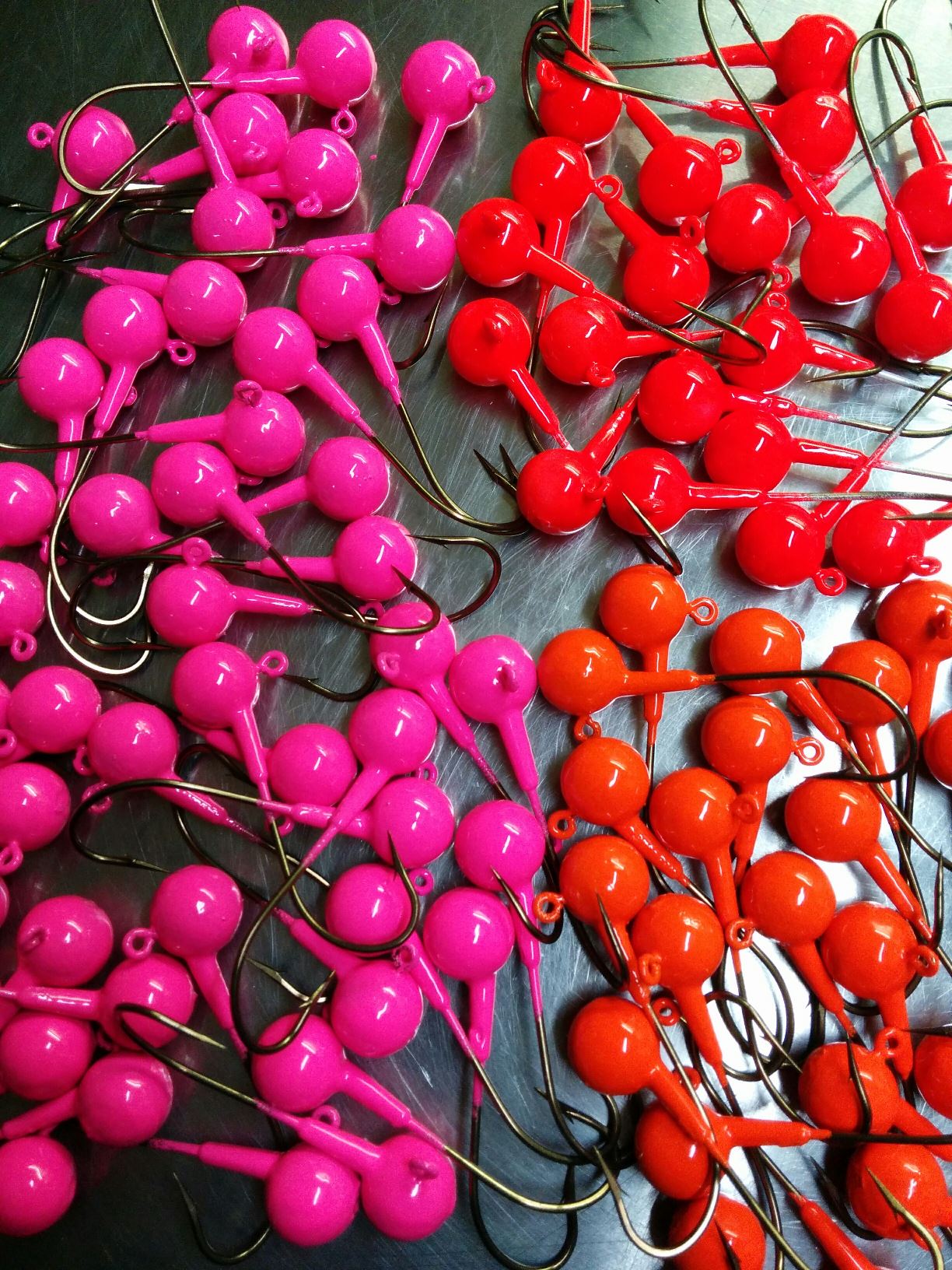 LEAD FREE 2OZ RIVER SINKERS